Description
Compatible with Apple Watch Series 1-8 & SE 49mm/45mm/44mm/42mm

Designed to be unique, the Nomad Shell Cordovan limited edition strap gives your Apple Watch a classic, yet bold, new look. Made with Horween Leather's legendary Shell Cordovan, the finish is hand-glazed, creating a rich and glossy look. The inside of each band is uniquely patterned. The leather - taken through a specialized six month process from tanning to polishing - is designed to beautifully patina with time, creating a handsome, rich leather strap with a look that is uniquely yours.
Limited edition, uniquely colored strap interior
Shell Cordovan Horween leather from the USA
Fil Au Chinois beeswax linen thread
Custom stainless steel lugs and buckle
Designed for Apple Watch Series 1-8 & SE 49mm/45mm/44mm/42mm

Modern Design
Each strap is made with true craftsmanship as we use the best in class materials and state of the art manufacturing techniques to create a strap that is unique to the market.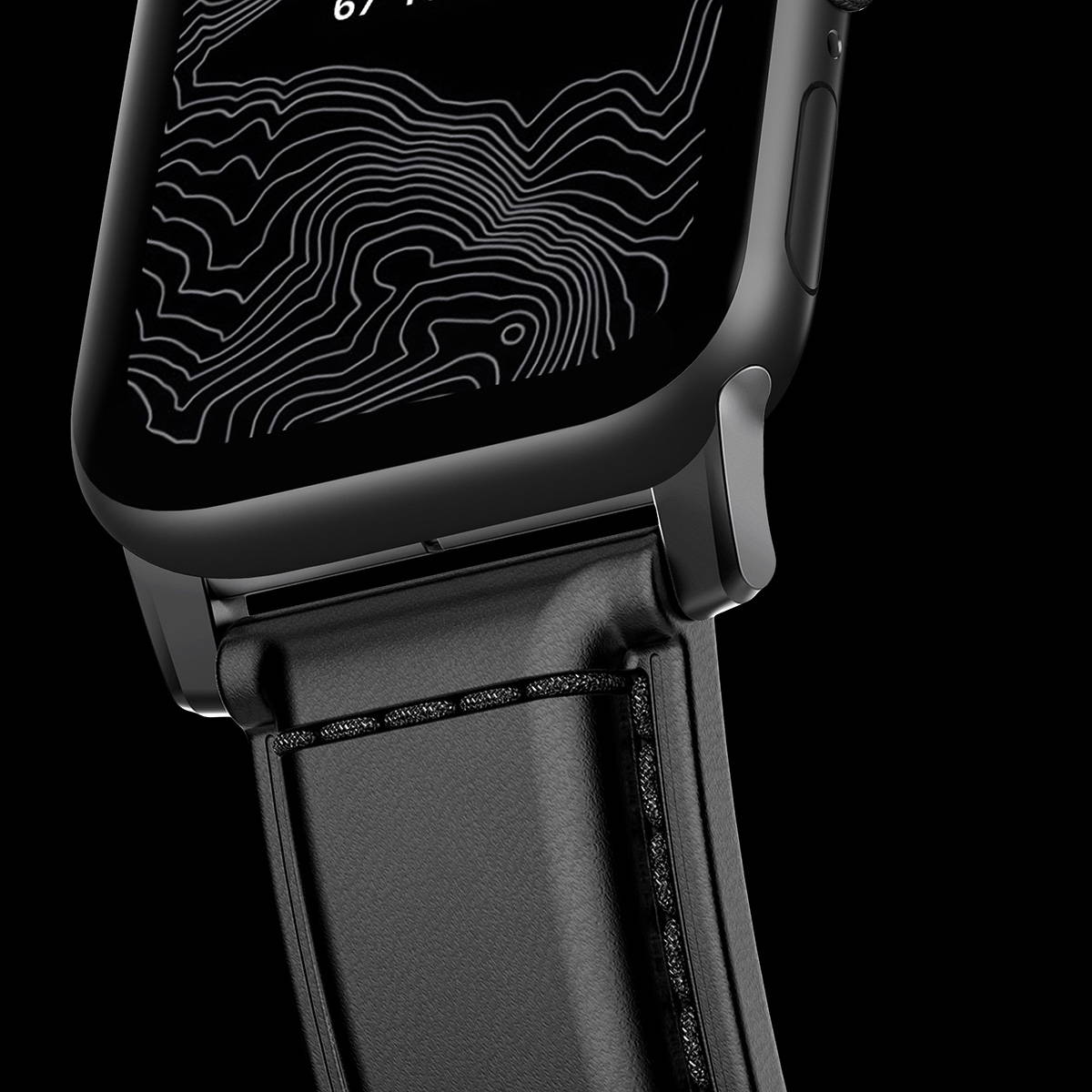 Genuine Shell Cordovan
Horween Leather's Shell Cordovan is hand crafted by skilled artisans throughout a six month tanning process. As the strap comes into contact with the elements around you, the leather will develop a rich patina, or a dark lustrous sheen, making your strap unlike any other.
Unique Character
Each Limited Edition strap contains a unique look on the inside of the band. The natural, raw finish of Shell Cordovan produces a variety of dark greens intermixed with original stamp marks from Horween's tannery, ensuring that your Apple Watch stands out from the rest.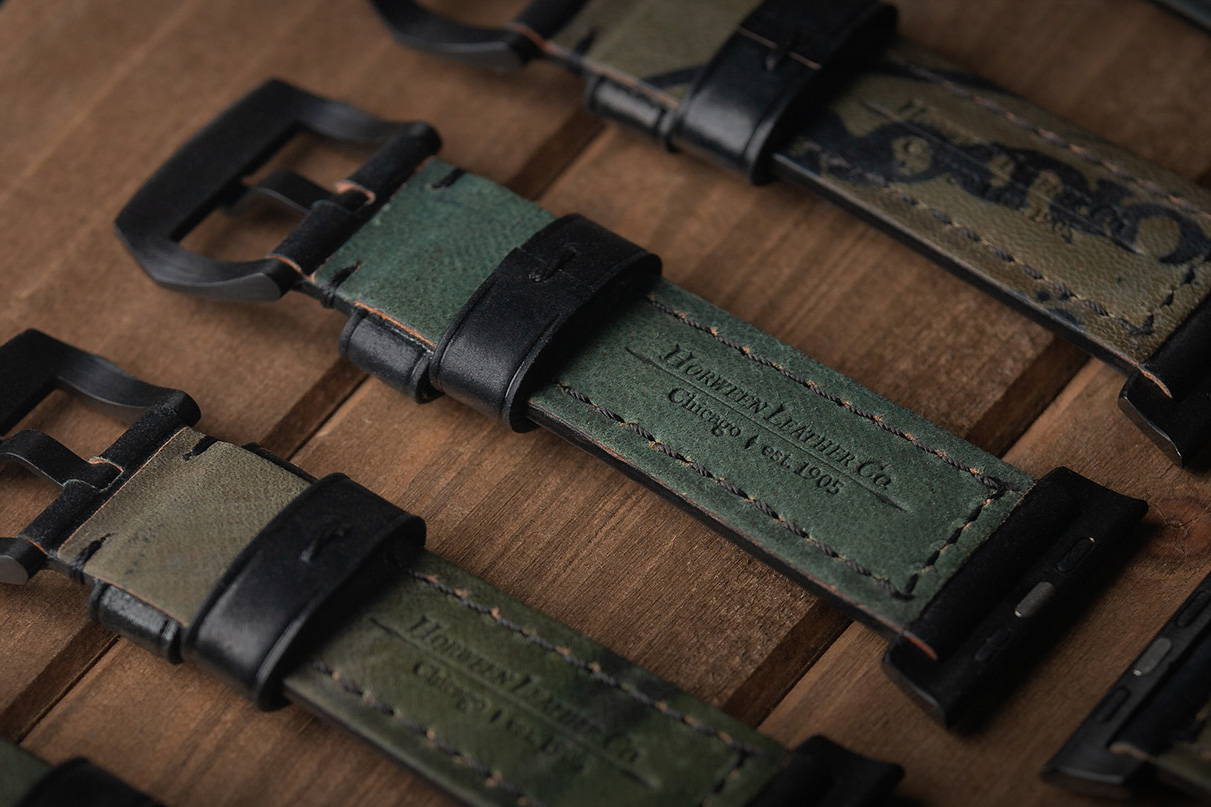 Stainless Steel
Buckle and Lugs
Each strap is fitted with our custom designed, metal injection molded (MIM) buckle and lugs. High tolerance fit and sharp details are created with this industry leading marine grade 316 stainless steel.