Compatible with Apple Watch Series 1-3 42mm, Apple Watch Series 4-6 44mm and Apple Watch SE 44mm
Designed for Apple Watch, Steel Band is the ultimate combination of refined style and rugged durability. Leveraging the scratch-resistant qualities of high-grade stainless steel, this band is robust enough to withstand the roughest of conditions.
Stainless steel links and buckle
Satin black finish
Custom stainless steel lugs
Tool included to adjust length
Refined Design
Steel Band encompasses a modern take on a classic metal link bracelet. Designed with over twenty steel links and a set of our custom lugs, this strap will elevate the look of any Apple Watch.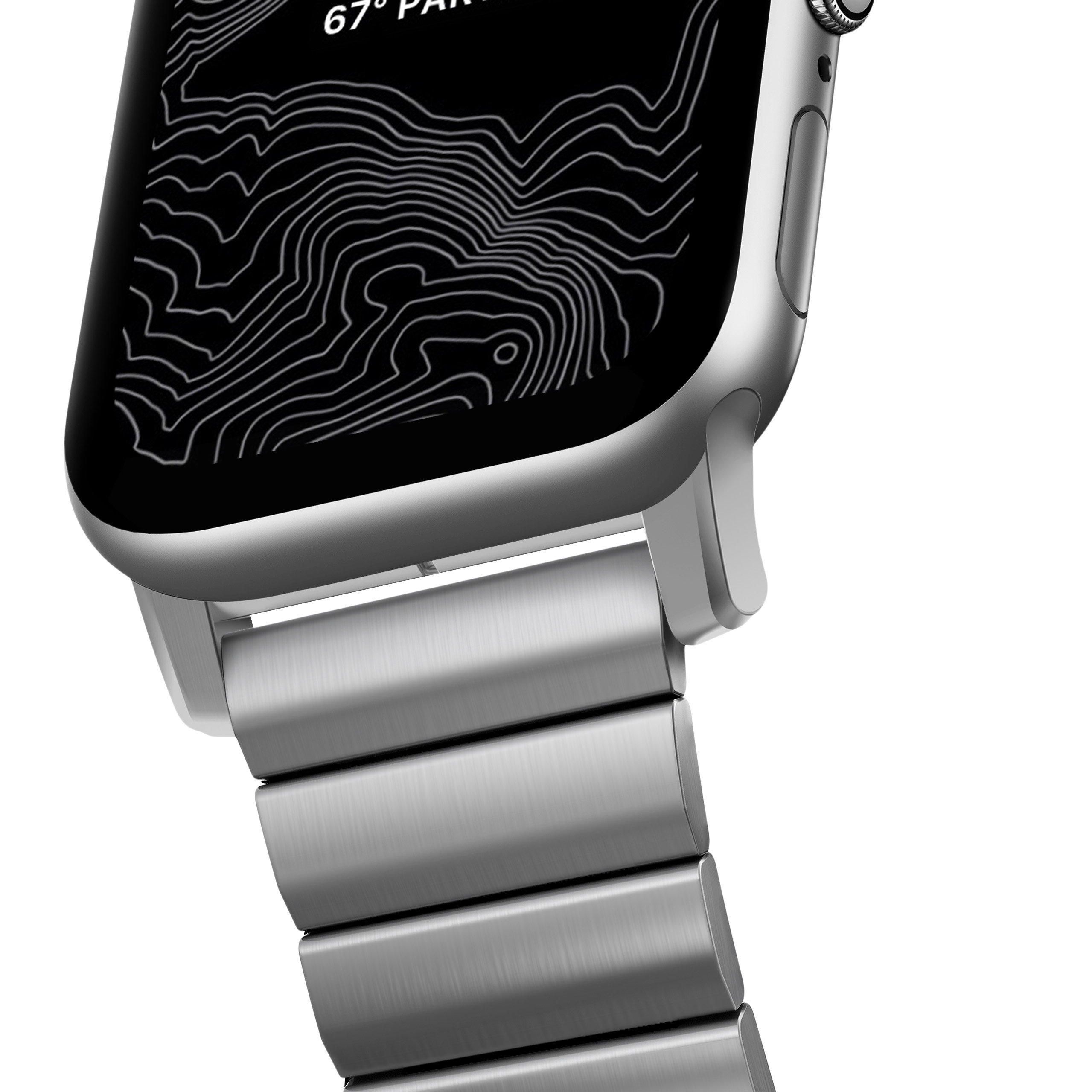 316 Stainless Steel
We chose 316 Grade Stainless Steel for its high-strength and durability. Resistant to the elements, Steel Band is designed for any adventure, outfitting your Apple Watch in style.


Ultra Slim Clasp
The fully integrated steel clasp is engineered to be as thin as possible while still providing a reliable closure. With up to ten removable links, you are able to customize the band length to fit any wrist.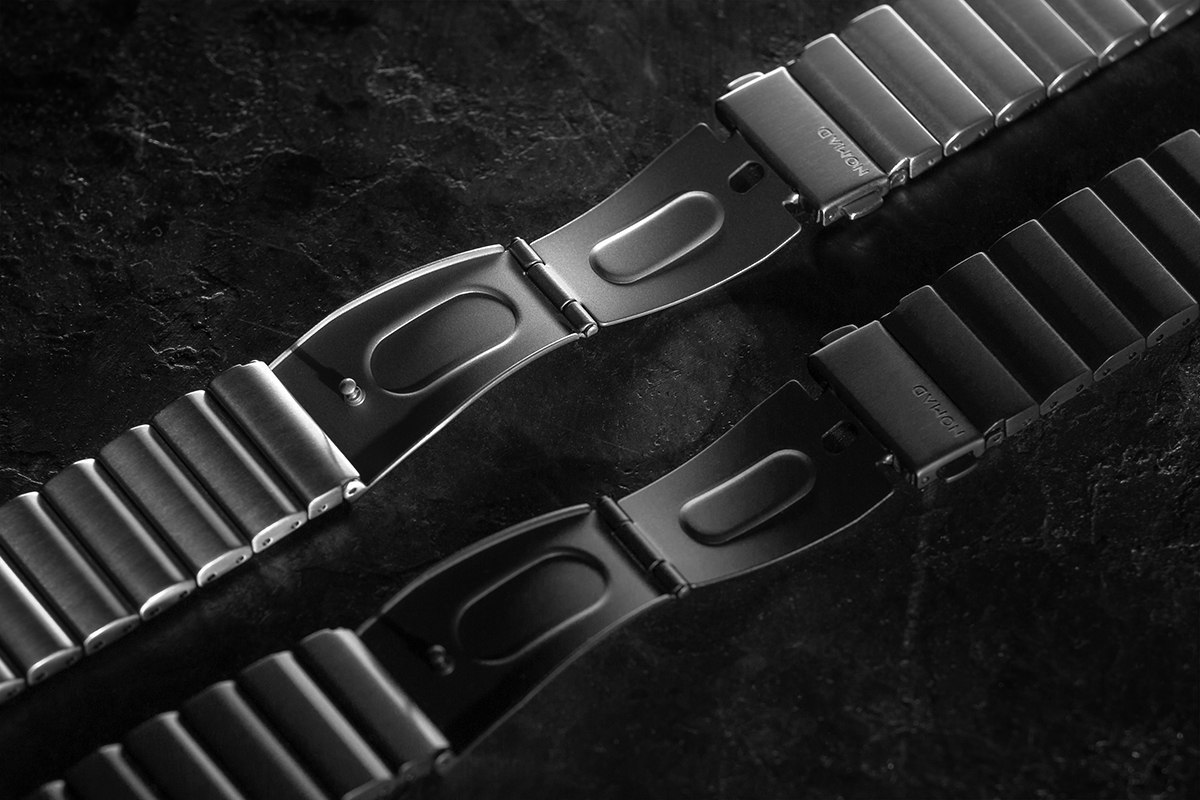 Black and Silver
Designed with the classic Space Gray and Silver finishes in mind, Steel Band pairs perfectly with your Apple Watch. Also available in lightweight Titanium.